Welcome MobileGolfStat.com users! MobileGolfStats.com is now FreeGolfTracker.com - Don't worry all of your data has been moved to this new and improved site! Use the contact page if you have any problems. And yes I am aware that some things aren't quite done. Thanks! jw
SIMPLY THE BEST
GOLF STAT TRACKING
TOOLS ANYWHERE!
Easily find areas in your
golf game that need improvement
by tracking your stats online for free!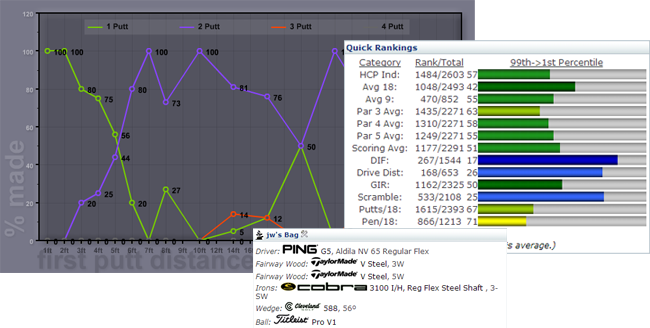 SMART PHONE
APP
NOW AVAILABLE
Enter the stats you want to track while
on the course. Even comes with a GPS map!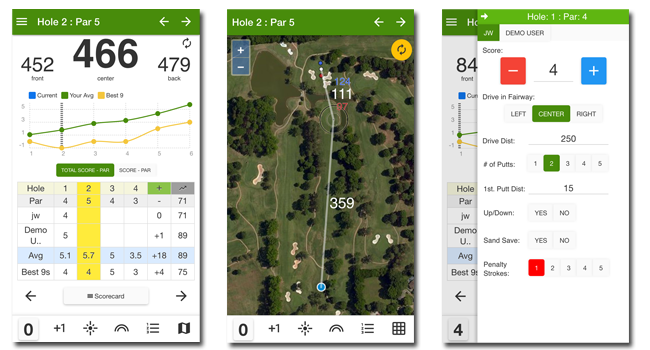 GOLF GROUP
TRACKING
AWESOMENESS
Post messages, share pictures, track
and compare all sorts of golf stats.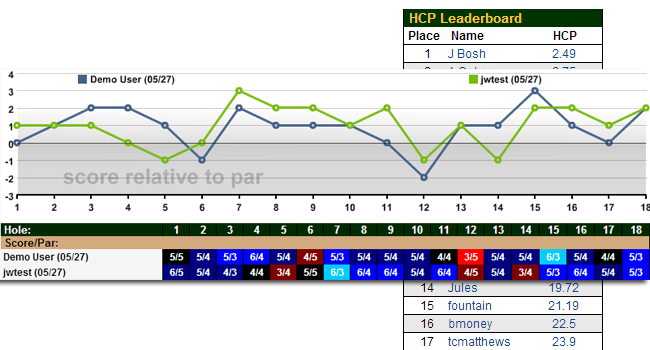 14,000+
GOLF COURSES
IN OUR DATABASE
Easily add your course
if it isn't already listed.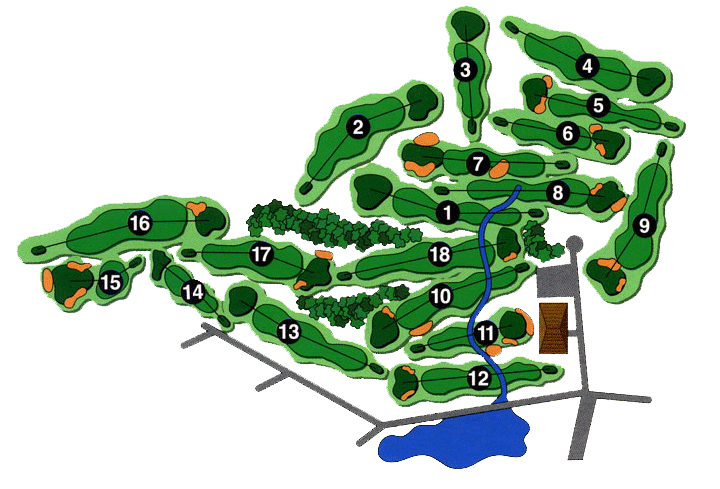 Free, totally awesome, feature packed, golf score and stat tracking.
Join today and start using our tools to easily find areas in your golf game that need improvement!
Get The App


Use our phone app to record your stats while on the course and then log in to our website to get an in-depth analysis of your game!
Our Mission
Provide a free online golf score keeping and stat tracking tool that will provide the golfer an in-depth analysis of his or her golf handicap and skills. Enabling you to pin point areas of your game to work on.
Recently Added Courses
browse all courses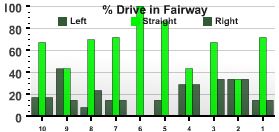 Here's a quick list of some of our features.
Accurate recreational golf handicap (USGA formula).
Track score, putts, GIRs, DIFs, SSs, UDs, and more.
Tons of game analysis charts and tables.
Compare past rounds for a certain course or all courses.
Create or join Golf Groups to share your stats, messages, and pics with your friends.
Compare your stats against average stats of other handicaps.
See how you rank compared to all other players stats.
Calculate your individual hole stats for each course you've played.
Your data is backed-up kept secure.
8/10 - This is a good course to play, but it would be wise to pick a set of tees that fit your skill level. The course was...

vdotpro (2017-01-14)
7/10 - This is a fun course to play that is not in as good shape as a lot of courses in the Myrtle Beach area. The layout h...

vdotpro (2017-01-13)
10/10 - This course in CLOSED! I see condos on the horizon. ...

maildude (2016-11-02)
4/10 - The groundskeeper must be a sadist. The greens are super fast. It's almost impossible to chip on and hold the green...

Sirbuz (2016-09-28)
2/10 - The course has been over-watered and is soggy. Although it had rained some, with the course over-watered, the fairw...

Shock1 (2016-09-01)